💦The Water Skipping Ball makes any pool, lake, or beach trip an absolute blast🥳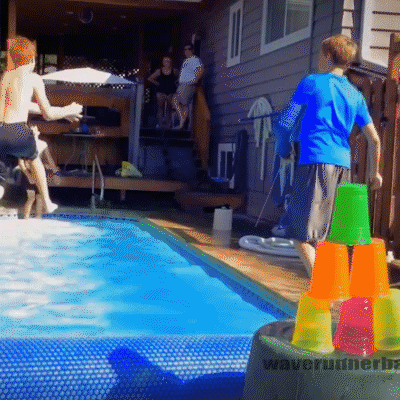 🌈The Water Skipping Ball is a revolutionary water skipping ball that's perfect for any water-related activities. Simply throw the ball at a flat angle against any body of water and watch it bounce & skip away!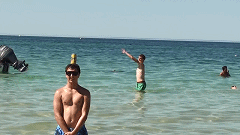 🔥Yes, this ball BOUNCES on water-Like a skipping stone on steroids, the Water Skipping Ball can easily shoot five to six feet in the air when tossed across a pool, pond, or ocean.
🥎Fun for The Whole Family-Looking for some competitive fun? Well look no more! The Water Skipping Ball is the ideal choice for some family fun.
😍Best Quality-The Water Skipping Ball is made from high quality NON-TOXIC materials, built to last for endless amounts of fun!
How to Play
Because the Water Skipping Ball is so unique, the inventors created a special game to maximize its ball-bouncing coolness. It's basically a modified version of keep-away and is a ton of fun. Players must "skip" the ball to their teammates on one bounce while the opposing team tries to steal the throw. Tackling players is allowed. The first team to three points wins. We're sure you can expand on and modify the rules for even more fun.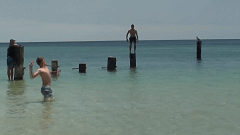 Here's the deal on colors:
The Water Skipping Ball is available in a variety of colors and patterns. They are sold randomly (which means if you order one ball, you'll get one of the styles pictured below).
We have to do this because we receive them assorted (think big ball bin in Walmart).
Frequently Asked Questions
Question: Do they really bounce on water?
Answer: Yes, indeed! Check out the videos above to see the Water Skipping Ball in action.
Question: How do I pick my color?
Answer: You can't. The balls are sent to us in assortments containing a variety of colors and patterns. Your Water Skipping Ball will match one of the styles pictured above, but we cannot honor a choice.
Question: What if I don't like one of the styles?
Answer: The fact that you're purchasing a ball that bounces on water will quickly squelch any issues you have with the color. Seriously. It bounces on water!
Specifications:
5.5cm、6cm
Lycra coating with polyurethane inside / "guts"
Bounce five to six feet off the water
Floats
Ages 3+
For water use only
Color: Random