Evokes feelings of warmth and tender innocence we all have experienced. Great conversation starter around the garden. Everyone wants to tell the story of their first love after gazing upon this romantic couple statuette!
Though it may look like a quick peck on the cheek to the passerby, this first time kiss is what childhood memories are made of!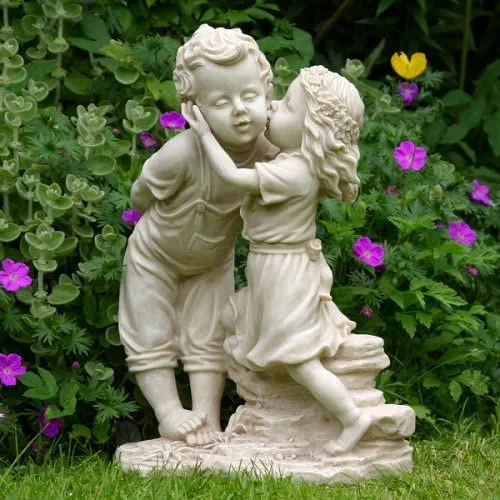 Remember going in circles until you seemed to spin as quickly as the earth itself? Full of the carefree joys of childhood, our young boy and girl dance in glee.
Finely sculpted with the tousled hair and bare arms that echo the freedom of a summer day, our playing children statue is a nostalgic look back in time.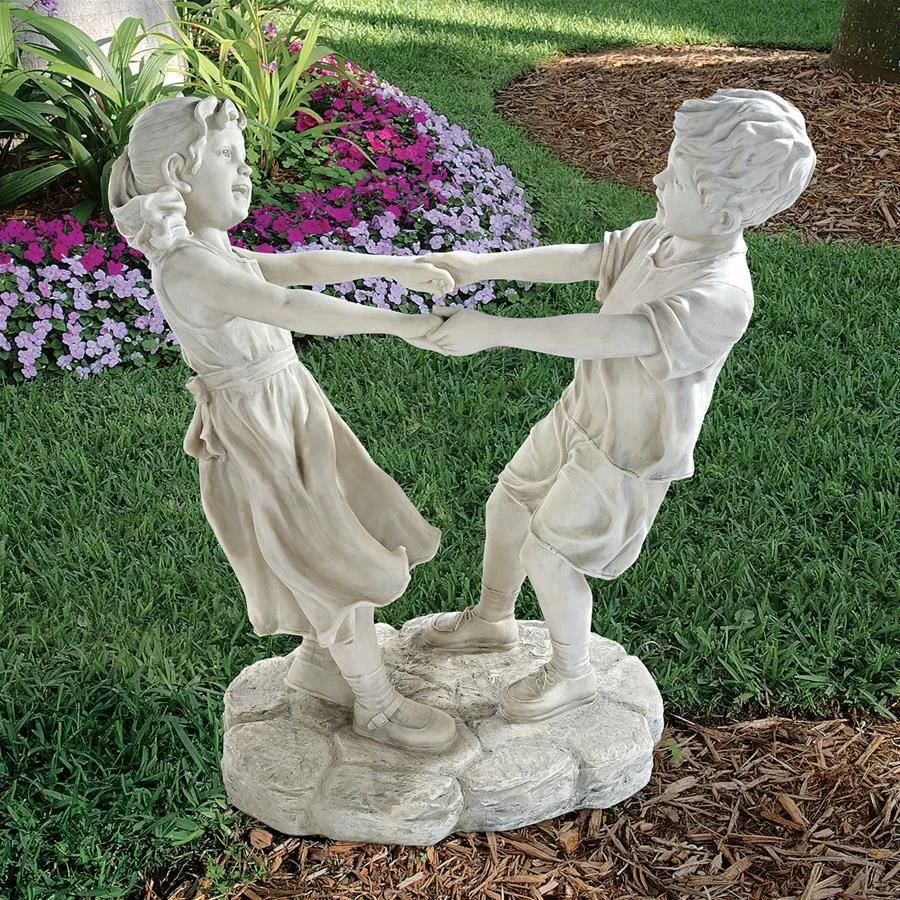 A lovely statue of a girl and boy reading a book together, perched on a flower encrusted rock. The boy with a straw hat and the girl with pigtails. Features some wonderful detail and an authentic looking aged stone effect finish.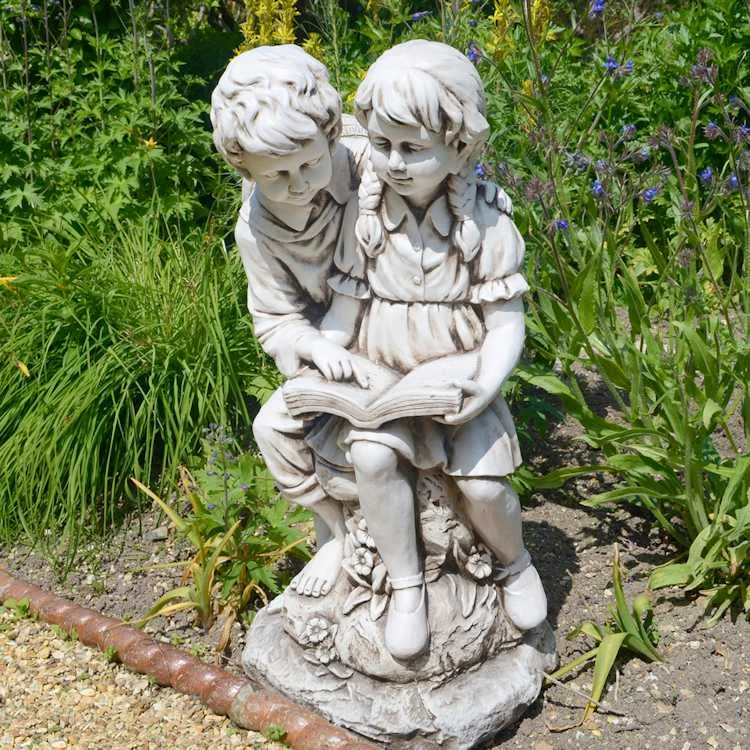 MATERIAL